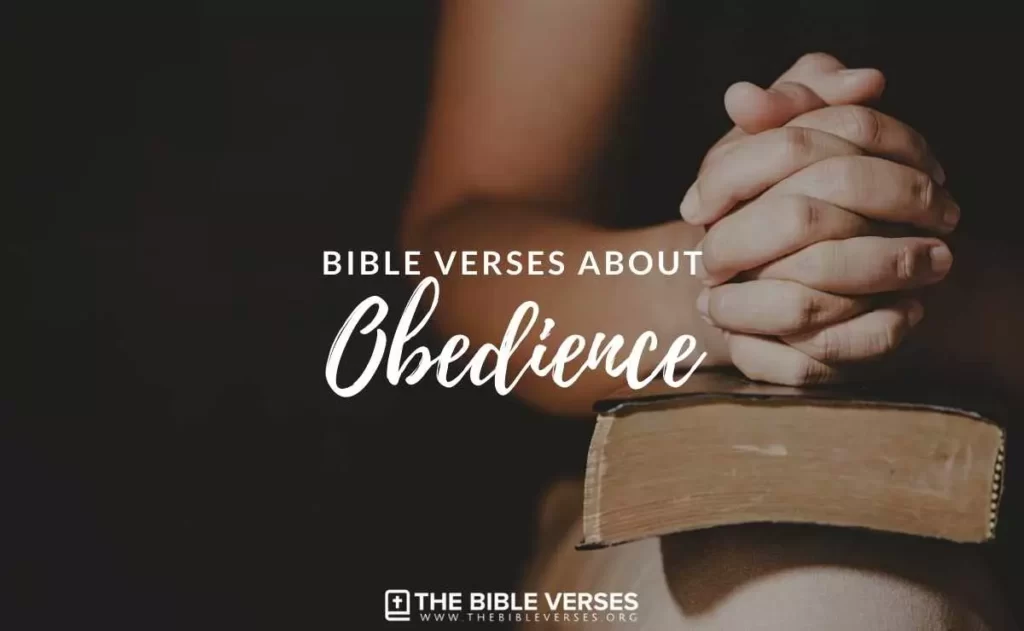 Exodus 19:5
Now therefore, if you will indeed obey my voice and keep my covenant, you shall be my treasured possession among all peoples, for all the earth is mine (Ex 19:5).
Leviticus 22:31
So you shall keep my commandments and do them: I am the Lord (Lev 22:31).
Deuteronomy 7:12
And because you listen to these rules and keep and do them, the Lord your God will keep with you the covenant and the steadfast love that he swore to your fathers (Dt 7:12).
Deuteronomy 26:16
This day the Lord your God commands you to do these statutes and rules. You shall therefore be careful to do them with all your heart and with all your soul (Dt 26:16).
Deuteronomy 28:1
And if you faithfully obey the voice of the Lord your God, being careful to do all his commandments that I command you today, the Lord your God will set you high above all the nations of the earth (Dt 28:1).
Joshua 1:8
This Book of the Law shall not depart from your mouth, but you shall meditate on it day and night, so that you may be careful to do according to all that is written in it. For then you will make your way prosperous, and then you will have good success (Jos 1:8).
1 Samuel 15:22
Has the Lord as great delight in burnt offerings and sacrifices, as in obeying the voice of the Lord? Behold, to obey is better than sacrifice, and to listen than the fat of rams (1 Sa 15:22).
1 Kings 2:3
And keep the charge of the Lord your God, walking in his ways and keeping his statutes, his commandments, his rules, and his testimonies, as it is written in the Law of Moses, that you may prosper in all that you do and wherever you turn (1 Kings 2:3).
1 Kings 3:14
And if you will walk in my ways, keeping my statutes and my commandments, as your father David walked, then I will lengthen your days (1 Kings 3:14).
Job 36:11
If they listen and serve him, they complete their days in prosperity, and their years in pleasantness (Job 36:11).
Proverbs 6:20
My son, keep your father's commandment, and forsake not your mother's teaching (Pr 6:20).
Proverbs 10:17
Whoever heeds instruction is on the path to life, but he who rejects reproof leads others astray (Pr 10:17).
Zechariah 3:7
Thus says the Lord of hosts: If you will walk in my ways and keep my charge, then you shall rule my house and have charge of my courts, and I will give you the right of access among those who are standing here (Zech 3:7).
Matthew 7:21
Not everyone who says to me, 'Lord, Lord,' will enter the kingdom of heaven, but the one who does the will of my Father who is in heaven (Mt 7:21).
Matthew 7:24
Everyone then who hears these words of mine and does them will be like a wise man who built his house on the rock (Mt 7:24).
Matthew 12:50
For whoever does the will of my Father in heaven is my brother and sister and mother (Mt 12:50).
Luke 8:21
But he answered them, "My mother and my brothers are those who hear the word of God and do it" (Lk 8:21).
John 14:23
Jesus answered him, "If anyone loves me, he will keep my word, and my Father will love him, and we will come to him and make our home with him (Jn 14:23).
John 15:10
If you keep my commandments, you will abide in my love, just as I have kept my Father's commandments and abide in his love (Jn 15:10).
Acts 5:29
But Peter and the apostles answered, "We must obey God rather than men (Acts 5:29(.
Romans 5:19
For as by the one man's disobedience the many were made sinners, so by the one man's obedience the many will be made righteous (Rom 5:19).
Philippians 2:8
And being found in human form, he humbled himself by becoming obedient to the point of death, even death on a cross (Phil 2:8).
Hebrews 5:8
Although he was a son, he learned obedience through what he suffered (Heb 5:8).
James 4:7
Submit yourselves therefore to God. Resist the devil, and he will flee from you (Jam 4:7).
1 John 3:22
And whatever we ask we receive from him, because we keep his commandments and do what pleases him (1 jn 3:22).
Read More: